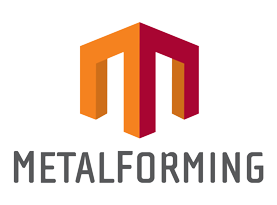 Stonebridge Partners ("Stonebridge") is pleased to announce the successful recapitalization of MetalForming, Inc. ("MetalForming" or the "Company") in partnership with Geoff Stone who founded MetalForming in 1997. Geoff will remain on the board of directors and retain his position as the largest single shareholder. MetalForming represents Stonebridge's 35th platform acquisition and its 13th investment in the infrastructure & building products segment. The transaction closed on October 19, 2022.
MetalForming (www.metalforming-usa.com), headquartered in Peachtree, GA, is the largest distributor of metal folding machines in the world, and the largest supplier of high-end architectural sheet metal machines in North America. MetalForming is the exclusive provider of sophisticated European sheet metal forming, cutting, bending, and coil handling machines to the North American market. In addition to its diverse machine portfolio, MetalForming distinguishes itself by offering comprehensive support to customers, including expert installation services, maintenance and repair services and parts support.
Debt financing and an equity co-investment for the transaction were provided by Main Street Capital (NYSE: MAIN).
Geoff Stone commented "it is exciting to begin this new chapter of growth for MetalForming in partnership with Stonebridge and Main Street Capital." Stonebridge Operating Partner Daniel Fulham stated "Stonebridge is excited to partner with Geoff Stone and the management team. The expanded resources provided by the recapitalization will further enable MetalForming to continue its strong growth trajectory and increase its already dominant market presence."
Stonebridge Partners is a lower middle-market, operations-oriented private equity firm founded in 1986. Taking an active, hands-on approach to value creation, Stonebridge and its Operating Partners partner with the management of its portfolio companies to pursue additional growth avenues and operational efficiencies. Stonebridge is focused on investing in family-owned, niche manufacturing, distribution, and service businesses with EBITDA of $3 million to $15 million.