Michael S. Bruno, Jr.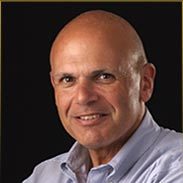 Stonebridge Partners is deeply saddened to have lost our Managing Partner and dear friend, Michael S. Bruno, Jr. Integrity was at the core of Mike's character. He also possessed a keen intuition, persistent determination, and quick responsiveness which often translated into success throughout Mike's career. He was a caring friend, role model, and business partner with an uncanny ability to show genuine interest in and befriend everyone. He was a passionate leader in his business affairs and a loving and committed husband, father and family man. Mike was a man of his word and loyal to the core. His legacy will be with us forever as we grieve his loss now and memorialize the many valuable life lessons learned from his examples as Stonebridge moves forward.
Mike joined Stonebridge in 1987, shortly after the Firm was founded, and became the Managing Partner in 1989. Mike's primary responsibilities included transaction sourcing, selection, negotiation, assisting in setting strategic direction for the Firm's portfolio companies, and serving on each portfolio company's board of directors. Mike also was instrumental in identifying add-on acquisitions for all portfolio companies.
Prior to joining Stonebridge, Mike spent nine years at Salomon Brothers, where he was a senior member of the Mergers and Acquisitions Group. Mike graduated from Allegheny College with a B.S. in Economics and received his M.B.A. from the Columbia Business School.