Michael S. Bruno, Jr.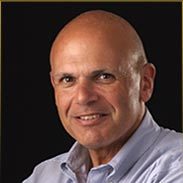 Mike joined Stonebridge as a Partner in 1987, shortly after the firm was founded and became the Managing Partner in 1989. Mike's primary responsibilities include transaction sourcing, selection, negotiation, assisting in setting strategic direction for the Firm's portfolio companies and serving on each portfolio company's board of directors. Mike also gets actively involved in overseeing the add-on acquisition program for all portfolio companies.
Prior to joining Stonebridge, Mike spent nine years at Salomon Brothers, where he was a senior member of the Mergers and Acquisitions Group. Mike graduated from Allegheny College with a B.S. in Economics and received his M.B.A. from the Columbia Business School.
Mike is married with three children. In addition to tending to a vintage car collection in his spare time, he is an avid sailor and boater, and former Commodore of the American Yacht Club in Rye, New York. He is also the former Trustee and member of the executive committee of Windward School, a specialized private school devoted to educating children with language based learning disabilities.