Timothy W. Fulham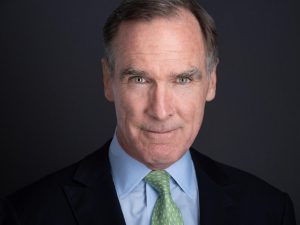 Tim has been investing in closely-held businesses for most of his career. Tim joined Stonebridge in 2014 as General Partner and worked closely with Mike Bruno, the firm's former Managing Partner, on guiding investment activities and managing the firm's professionals. Tim served as the firm's Managing Partner from 2019 through 2021 and will continue to serve on the Board of Directors for Paramount Mechanical, ADI and Swiff-Train. The Stonebridge team has the utmost gratitude for Tim's leadership and dedication during a critical period in the Firm's history.
Prior to his joining Stonebridge, Tim worked for 30 years at Fulham & Co., a private equity firm based in Wellesley, MA, where he co-managed the firm's investment activities. From 1982 to 1984, Tim worked at Deloitte LLP in New York where he was licensed as a CPA.
Tim received an AB in English from Boston College and an MBA from Columbia Business School.
Tim resides in Wellesley, Massachusetts, with his wife and two daughters.
Email: tfulham@stonebridgepartners.com