Timothy W. Fulham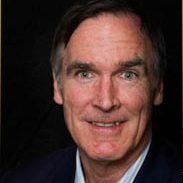 Tim has been investing in closely-held businesses for most of his career. Tim joined Stonebridge in 2014 after working for 30 years at Fulham & Co., where he co-managed the firm's investment activities. From 1982 to 1984, Tim worked at Deloitte LLP in New York where he was licensed as a CPA.
At Stonebridge, Tim is leading the firm's "Small-Cap" team, which is seeking to invest in businesses that have EBITDA of $2-$5 million. This effort complements Stonebridge's principal focus on investing in businesses with $6-$20 million of EBITDA.
Tim received an AB in English from Boston College and an MBA from Columbia Business School. Tim resides in Wellesley, Massachusetts, with his wife and two daughters.