Ted Anderson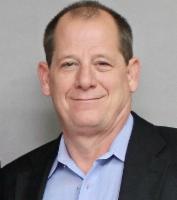 Ted joined Stonebridge Partners in 2018 as an Operating Partner at portfolio company ADI. Prior to joining Stonebridge, Ted was President/CEO of BondCote, a Stonebridge portfolio company and industrial technical textile manufacturer serving military and industrial markets.
Prior to being appointed CEO of BondCote in 2003, Ted held senior positions in with a number of US manufacturing companies of electrical aerospace components, industrial electronics and hydraulics. During his career, he held managing and senior level positions with eight different private equity firms, serving in multi-division sales management and consolidation, a senior team member on numerous successful roll-up acquisitions, business office director for sales and marketing consolidation of acquiring companies, product marketing, and field technical sales management.
Ted served as Chairman of the Board of USIFI division of IFAI, an 80-member company association representing USA manufactures of industrial textile manufacturers. He also served as a committee member of Berry Amendment Textile Coalition, a Washington lobbying group on textile defense interests. Ted is an Executive Committee and General Board Member of Blue Ridge Mountain Council of Boy Scouts of America. He graduated from Mankato State University, Mankato, Minnesota. Ted and his wife, Kirsten, reside in Radford, Virginia.